Warning
: Attempt to read property "ID" on int in
/home/cigdubai/public_html/wp-content/themes/cig/single.php
on line
30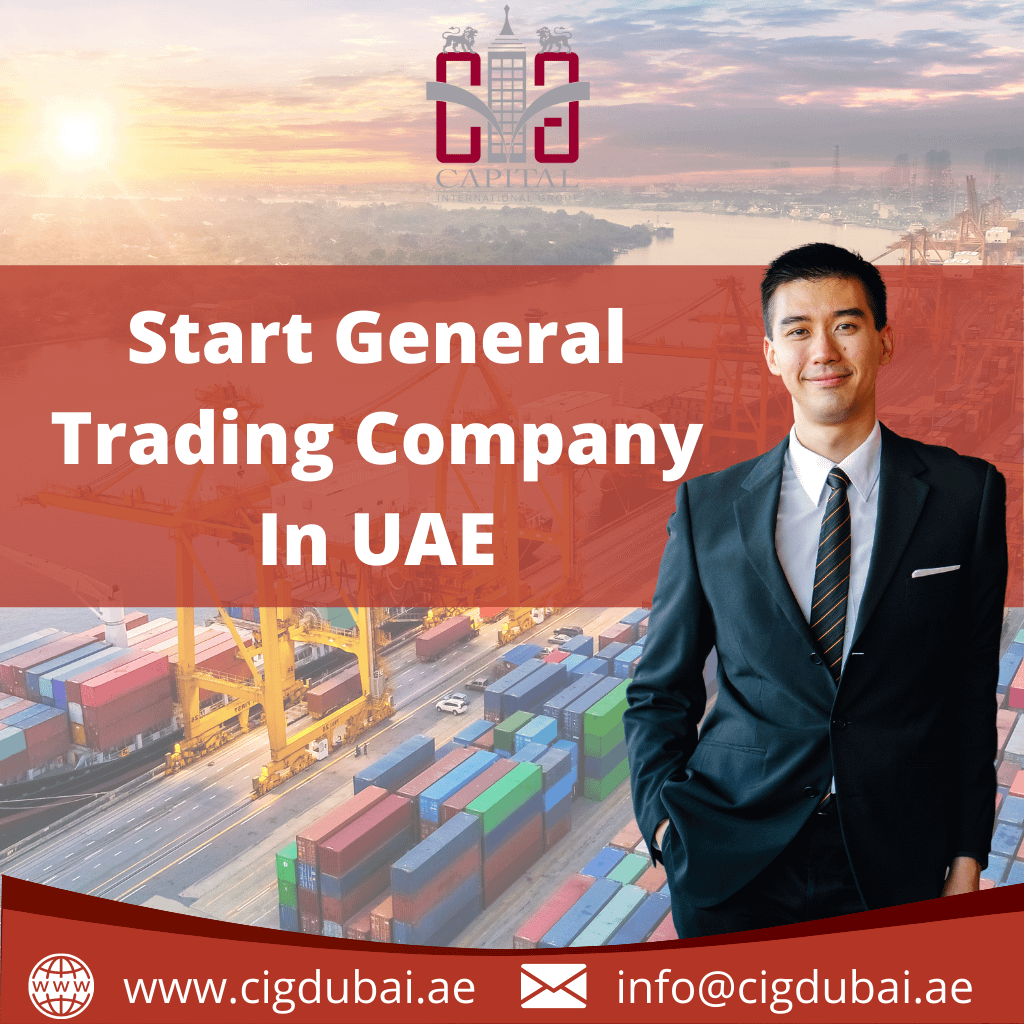 Start General Trading Company
Dubai is consistently ranked as one of the world's most important business destinations. Dubai's economic and financial sectors have grown dramatically during the previous few decades. Trade and logistics have also experienced significant expansion. As a result, establishing a general trade firm in Dubai is a wise investment.
If you want to form a general trade firm in Dubai but don't know where to begin, we've made it easy for you. A step-by-step method to obtaining a general trade license in Dubai is provided below.
How to Start a General Trading Business in Dubai
Make a business strategy
The development of a business plan is the first stage in launching a general trade firm. Market conditions, competitors, goods and activities, the total number of workers, office space requirements, initial investment, marketing methods, investors, and finance are all variables that should be considered in a successful business plan. The operations of a firm are determined by several elements. Examine these aspects in depth and design a sound company strategy.
Select a Jurisdiction
The Dubai market is divided into three categories: free zones, offshore, and the mainland. In Dubai, there are now 48 free zones. The free zone provides investors with a 100 percent tax exemption on business and personal income, as well as 100 percent ownership. In order to establish a corporation on the mainland, business investors must obtain a sponsor who would own 51 percent of the firm. An offshore company is one that is established in a nation other than the investor's home country. Choose the jurisdiction that best suits your company's needs. It is preferable to establish your business on the mainland of Dubai since you will have more exposure to clients, you will be able to trade with other enterprises in Dubai, there will be no restrictions on the issue of work visas, and you will be able to create several branches.
Locate a Sponsor
If you want to start a business on the mainland of Dubai, you'll need to locate a sponsor. Your firm will be 51 percent owned by the sponsor. You can't launch a business on the mainland unless it's supported by UAE nationals. Local sponsorship and corporate sponsorship are the two forms of sponsorship. A local sponsor will own 51% of your company, but a corporate sponsor would grant you 100% ownership through an investor's right protection contract.
Formalities In The Legal System
Obtaining a business license is critical since it makes your company lawful. A general trading license is required for every firm that trades, imports, or exports. This license covers the sale of clothing, accessories, equipment, furniture, and fixtures, and electrical gadgets, among other things. The following are the steps to obtain a general trade license:
Choose a business name for your firm.
Make a schedule for your company activity.
Request DED's first permission.
Obtaining external approvals, if necessary
Prepare a Memorandum of Association (MOA) and have your partners sign it.
Choose a business site and have an Ejari-attested tenancy contract drawn up.
Fill out an application and send it to the Department of Economic Development (DED)
Pay the fee for the license's issuing.
The original documents must be sent to the Commercial Registry at the trade license and commercial registration department if you are asking for a license in a free zone or offshore. Following clearance by the trade license and commercial registration department, the DED will issue a general trading license.
The following are the documents needed to apply for a general trade license in Dubai:
Memorandum of Association
DED letter of approval for the firm name
A copy of the partners' passports and visas
After you submit these papers, company authorities will review and verify them before adding your business name to the commercial registration. Your papers will be forwarded to the Federal Ministry of Economy for publishing by the DED. Following successful publishing, the ministry will provide an approval letter.